Andreas Krämer: Experienced investment professional joins DBAG team
Personal Details:
Name: Andreas Krämer
Age: 47
Residence: Dreieich (near Frankfurt/Main), Hessen
Marital status: married, two children
Hobbies: sport and gardening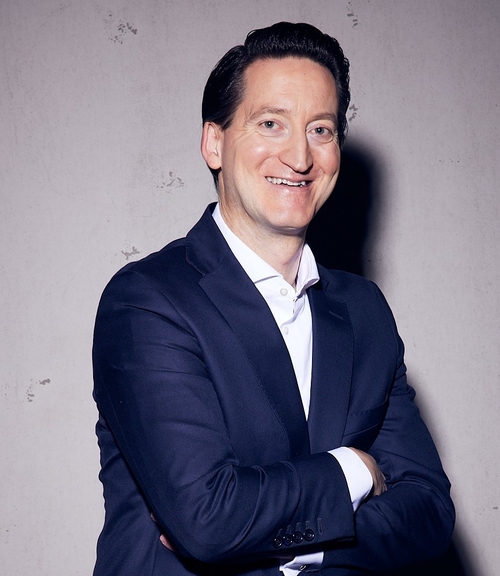 When did you start your job?
I joined the DBAG investment team as a Managing Director on 1 February 2022.
How would you describe your role at DBAG?
As a team, we identify companies that are suitable for an investment. We investigate them closely and examine their internal structures if possible, and discuss the opportunities presented on the market as well as potential for optimisation. In doing so, we use DBAG's broad platform for different investment models. This provides us with a variety of approaches to find the best possible solution for a portfolio company and our investors. I see great development potential here.
Prior to DBAG, what was your experience in investment activity?
I have worked in the financial industry for almost 22 years now, including more than 16 years in private equity with a focus on mid-market transactions, special situations and high-growth platform investments in Germany and abroad. After studying business administration and management, I embarked on my professional career in 2000 in investment banking at Morgan Stanley. Having worked for roughly five years at the European mid-market private equity company Cognetas, I was most recently a Managing Director at Oaktree's European Principal Group.
What made you decide to work for DBAG?
In conversations held with the responsible people at DBAG, I sensed a great drive with regard to strategic development of the DBAG platform. I am now delighted to be a part of this team and this dynamic development. From my previous positions, I was also familiar with DBAG and its excellent market position as one of the leaders on the German market for medium-sized enterprises. DBAG is unquestionably held in high esteem by investors, and I also notice a very significant degree of trust in the talks held between entrepreneurs and management teams. The good track record, together with a highly motivated and highly professional team at DBAG create an ideal environment for future transactions with German-speaking mid-sized companies. I am looking forward to implementing these opportunities.
What opportunities do you currently see for DBAG?
We are perceived on the market as a reliable and responsible partner – both by our clients, the institutional investors that entrust DBAG with funds for management, as well as by the Mittelstand with whom we cooperate in a spirit of partnership when we invest. DBAG is positioned in a real sweet spot to offer its client base attractive opportunities in alternative investments. At the same time, the multi-dimensional investment approach for the closed-end funds and the balance sheet opens up optimal conditions for further growth and innovative models for corporate investments.
Furthermore, the competence and transaction experience in our core sectors, which ranges from industry, through IT services and other services to healthcare, creates significant strength in execution. This is highlighted by the 22 new investments concluded and 59 expansion acquisitions carried out in the last four years. Thanks to these conditions, our team is able to respond to the life, asset and corporate planning needs of Mittelstand entrepreneurs, and develop a profitable investment model that can benefit all stakeholders.
What were your first days like?
I am excited about the culture and dynamics in the DBAG team. The manner in which it communicates, together with the commitment to performance and competence, is impressive. I was especially pleased, not only with the large number of business partners that congratulated me on my new position, but who also told me about the wealth of positive experience they have had with DBAG in the past. In addition, they already had one or two project ideas up their sleeves.