2021
DBAG Italia s.r.l. founded
DBAG has arrived on the Italian private equity market as a provider of private equity: From Milan, investment managers identify investment opportunities, structure transactions and accompany portfolio companies in their further development.
2020
Final closing of DBAG Fund VIII
1.1 billion euros for investments in German 'Mittelstand' companies, high financial capacity due to fund structure and six-year investment period. Equity investments of between 40 and 100 million euros (with the top-up fund up to 220 million euros)
2017
First investments by DBAG Fund VII
Equity capital investments of up to 200 million euros for a management buyout
2016
Strategic alignment
Broader range in the market with equity capital investments of between 10 and 200 million euros; growth slated for DBAG through higher investments alongside DBAG Fund VII (fund size incl. DBAG co-commitment: 1,010 million euros); new dividend policy and capital increase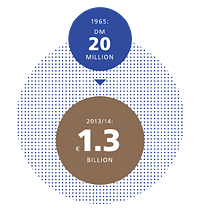 Development of assets under management or advisory by DBAG from 1965 to FY 2013/2014
2015
50 years of DBAG, 30th anniversary of DBAG's ipo
2012
Largest Fund for investment in german mid-market companies
DBAG Fund VI raised with commitments of 700 million euros (incl. DBAG co-commitment) for MBOs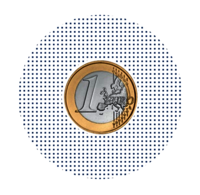 Today, the average investment in an MBO alongside DBAG Fund VI is
APPROXIMATELY
10,000,000
EUROS.
2011
Investment range expanded
With the DBAG Expansion Capital Fund (fund size incl. DBAG co-commitment: 242 million euros) DBAG again makes minority investments to provide growth capital to family businesses
2007
DBAG Fund V begins its investment phase
DBAG Fund V (fund size incl. DBAG co-commitment: 534 million euros) begins its investment phase; Deutsche Bank sells its last block of shares in DBAG
2002
First Buyout Fund with broad shareholder base
DBAG Fund IV (fund size incl. DBAG co-commitment: 328 million euros) with commitments by international investors in closed-end private equity funds outside DBAG's group of shareholders
2000
Decade of growth
Fivefold increase in portfolio value since 1990 to approximately 500 million euros
1997
New shareholder structure; first Management Buyouts
1987
German Private Equity legislation (Gesetz über Unternehmensbeteiligungs- gesellschaften)
DBAG classified as an equity investment company, the first company to receive this status
1985
Initial public offering of DBAG shares
Historic moment: DBAG's IPO in 1985 makes private equity accessible to private shareholders.
1984
Deutsche Beteiligungs AG (DBAG) founded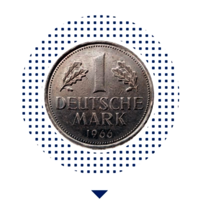 The average investment in Mittelstand companies is
500,000
TO
2,500,000
DEUTSCHMARKS
at the time.
1975
DBG is the leader among german capital investment companies
Holding a market share of about 18 percent, DBG is the leader among German capital investment companies, with the German private equity market reaching a total value of nearly 420 million deutschmarks at year-end.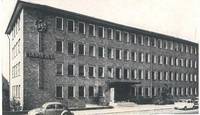 The new service soon met with demand: in 1966, Eberle-Werke, a family-owned company in Nuremberg, was the third investment after DBG's foundation a year earlier.
1965
Pioneering role
Deutsche Beteiligungsgesellschaft mbH (DBG), a DBAG predecessor company, is founded by Deutsche Bank and other private banks with the objective of using equity capital investments to support the growth of medium-sized family-owned enterprises during the era of Germany's "economic miracle".