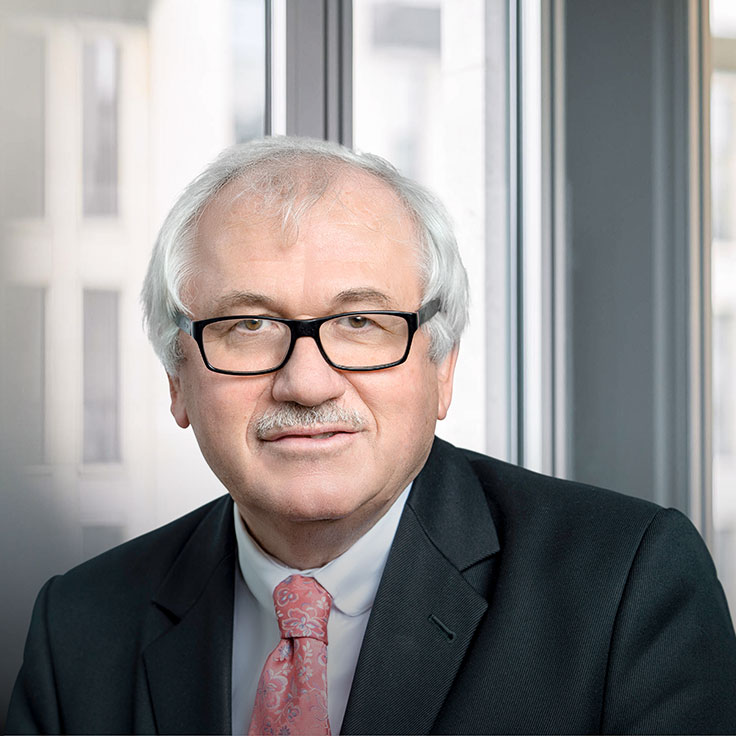 GERHARD ROGGEMANN, Chairman
Chairman of the Supervisory Board, Vice Chairman of the Audit Committee, member of the Executive and Nomination Committee
First elected: 2010
In office until: 2021
Year of birth: 1948
Nationality: German

Work history
Since 2004: Independent business consultant, Hanover
2004–2014: Vice Chairman, Investment Banking, Canaccord Genuity Limited, London
1996–2004: Member of the Board of Management, WestLB AG, Dusseldorf
1991–1996: Member of the Board of Management, Norddeutsche Landesbank Girozentrale, Hanover
1979–1991: Managing Director, JP Morgan & Co., New York and Tokyo
Education
1974–1976: Legal clerkship in Bremen, second legal state examination in Hamburg
1969–1974: Legal studies and first legal state examination in Munich, Lausanne, Kiel and other areas
1966–1969: Training in banking in Bremen
Offices held on statutory supervisory boards or in comparable domestic and international supervisory bodies of commercial Enterprises
GP Günter Papenburg AG, Schwarmstedt (Chairman)
WAVE Management AG, Hanover (Vice Chairman)
Bremer AG, Paderborn (Vice Chairman)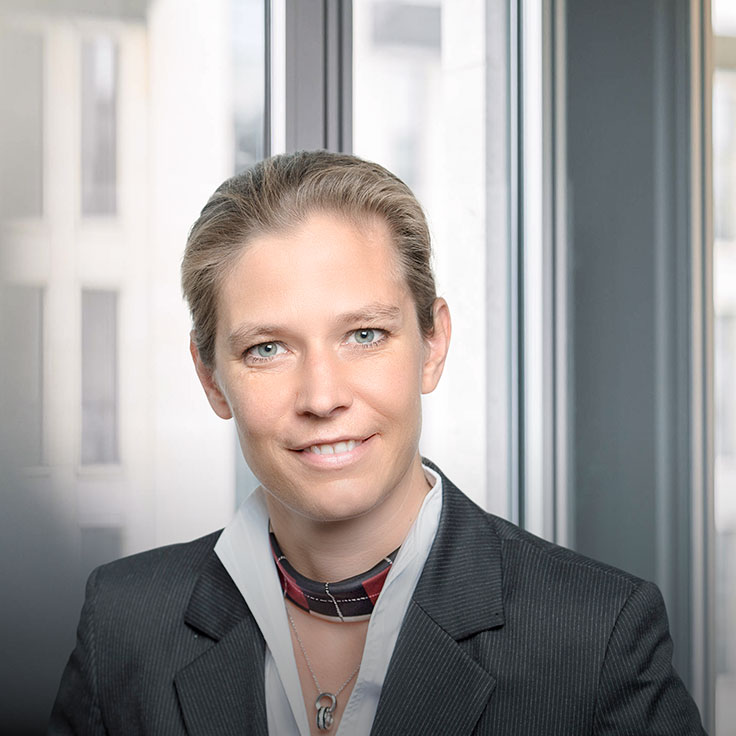 SONJA EDELER

Member of the Audit Committee
First elected: 2016
In office until: 2021
Year of birth: 1976
Nationality: German
Work history
Since 2019: Member of the Executive Board, Dirk Rossmann GmbH, Burgwedel
2015–2018: Head of Finance and Accounting, Dirk Rossmann GmbH, Burgwedel
2000–2014: Auditor, tax accountant, Deloitte & Touche GmbH Wirtschaftsprüfungsgesellschaft
Education
2006: Auditor
2004: Tax accountant
2000: Study of Business Administration, University of Göttingen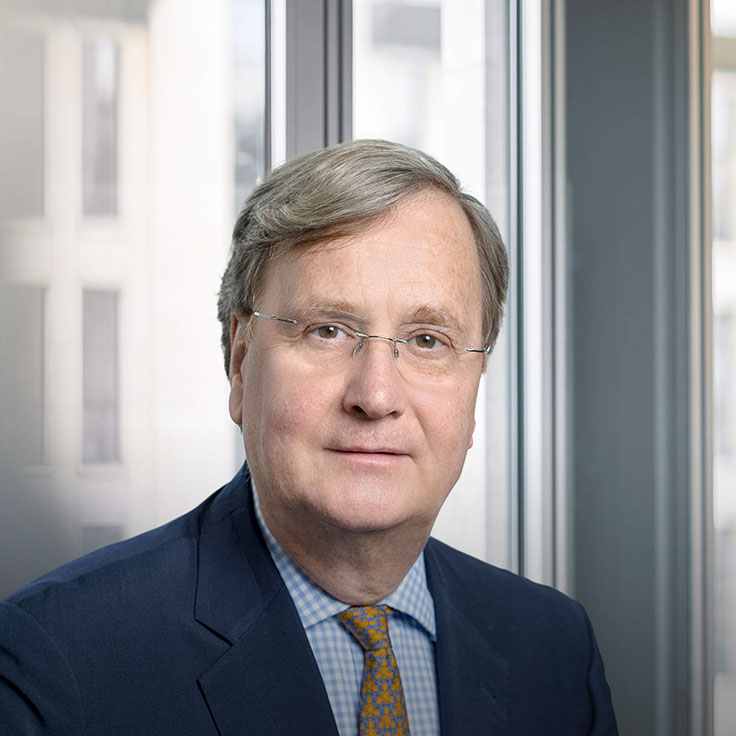 WILKEN FREIHERR VON HODENBERG

Member of the Audit Committee
First elected: 2013
In office until: 2021
Year of birth: 1954
Nationality: German
Work history
Since 2013: Lawyer in Hamburg
2000–2013: Spokesman of the Board of Management, Deutsche Beteiligungs AG, Frankfurt am Main
1998–2000: Managing Director, Merrill Lynch, Frankfurt am Main
1993–1998: Managing Director, Baring Brothers GmbH, Frankfurt am Main
1990–1992: Vice Managing Director, Tengelmann Group, Mülheim/Ruhr
1983–1989: JP Morgan Bank, Frankfurt am Main/New York
Education
1980–1983: Legal clerkship, second legal state examination
1975–1980: Legal studies and first legal state examination in Hamburg
Offices held on statutory supervisory boards or in comparable domestic and international supervisory bodies of commercial Enterprises
Schloss Vaux, Eltville
SLOMAN NEPTUN Schiffahrts-AG, Bremen
WEPA Industrieholding SE, Arnsberg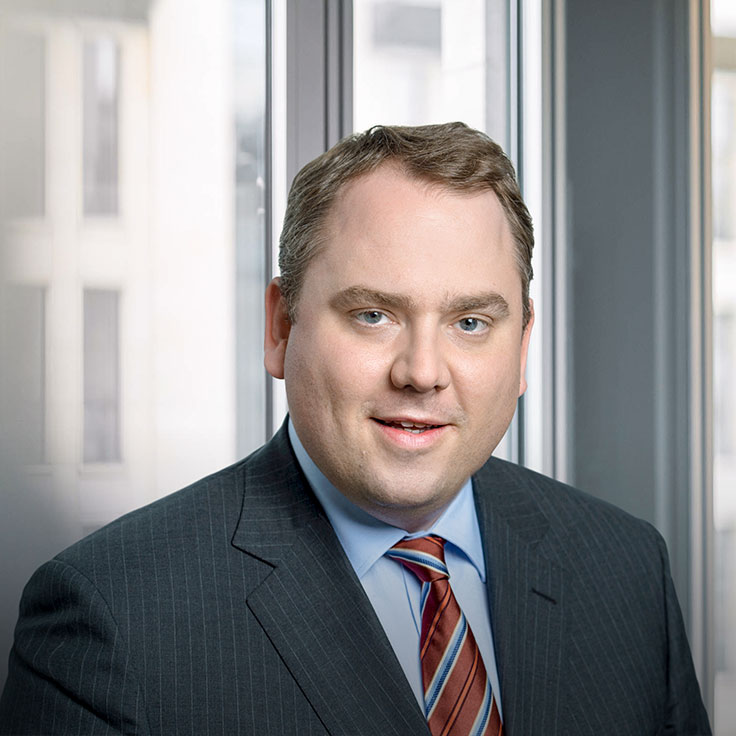 PHILIPP MÖLLER

Member of the Executive and Nomination Committee
First elected: 2010
In office until: 2021
Year of birth: 1980
Nationality: German
Work history
Since 2006: Managing Partner, Möller & Förster GmbH & Co. KG, Hamburg
2005: Management assistant, Dirk Rossmann GmbH, Burgwedel
1997–2000: Managing Partner, CityVox/CityVoice, Hamburg
Education
2002–2005: University of Hertfordshire, Cologne Business School and Copenhagen Business School
Degree: Bachelor of Arts in European Business Administration
2000–2002: Training in banking Deutsche Bank, Hamburg
Offices held on statutory supervisory boards or in comparable domestic and international supervisory bodies of commercial enterprises
Since 2018: Member of the Advisory Board, Dirk Rossmann GmbH, Burgwedel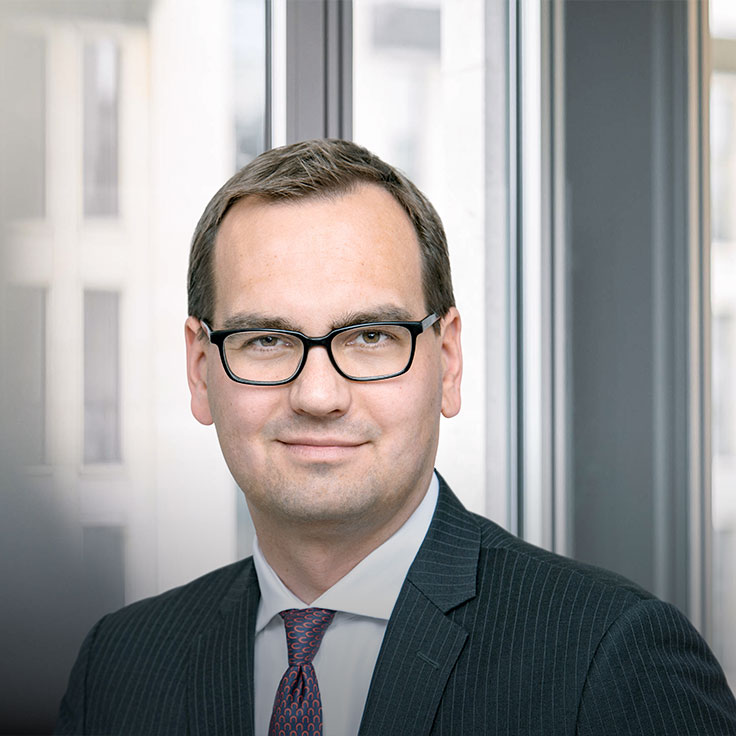 DR HENDRIK OTTO

Vice Chairman of the Supervisory Board, Chairman of the Audit Committee, member of the Executive and Nomination Committee
First elected: 2011
In office until: 2021
Year of birth: 1975
Nationality: German
Work history
Since 2014: Member of the Board of Management, WEPA Industrieholding SE, Arnsberg
2006–2014: Partner, company law and M&A Associate, bank and financial law, company law and M&A, Mayer Brown LLP, Dusseldorf/Berlin/Frankfurt am Main
2010–2011: Advisory team, Financial Institutions Group (Secondment), HSBC Bank plc, London
Education
2002–2006: Legal clerkship in Hamburg and other areas, second legal state examination in Hamburg, doctoral studies at the Ruhr University Bochum
1995–2001: Legal studies and first legal state examination in Freiburg, Berlin and other areas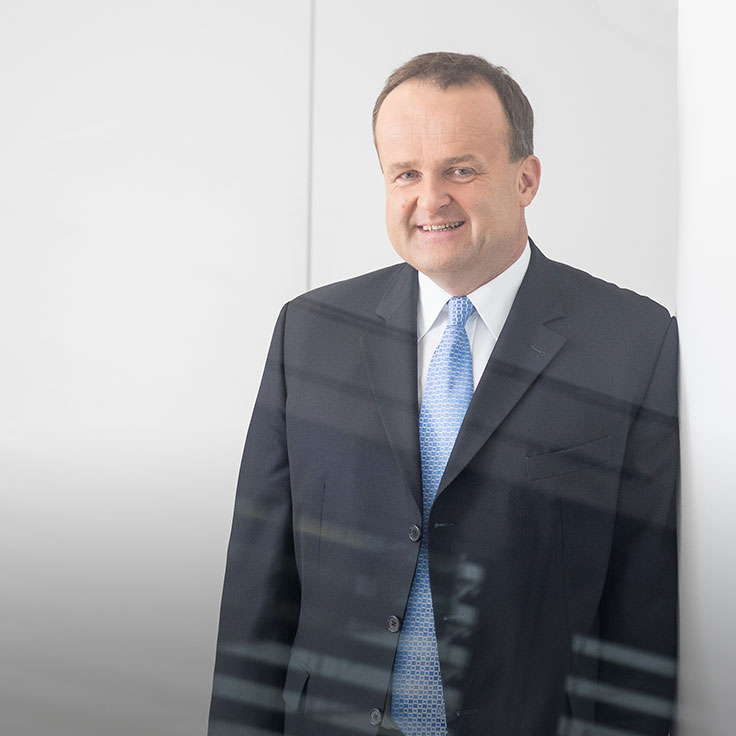 TORSTEN GREDE, Spokesman

Born 1964. Spokesman of the Board of Management since March 2013; member of the Board of Management since January 2001; appointed until the end of December 2023.
Following a traineeship in banking, Torsten Grede studied business administration in Cologne, Germany, and St. Gallen, Switzerland. Directly after graduating, he started his career in 1990 at Deutsche Beteiligungs AG; he now has more than 25 years of experience in the private equity business in Germany's mid-market sector.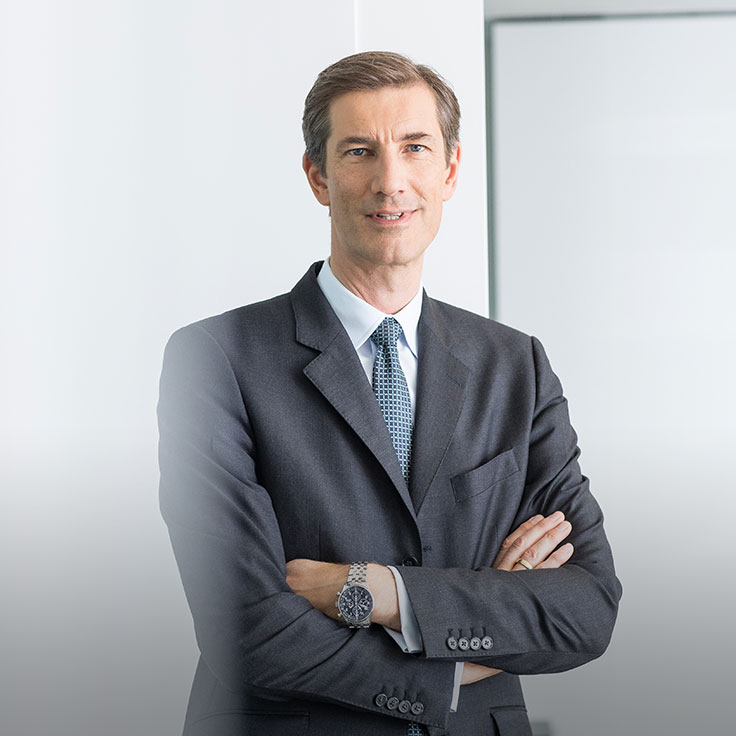 DR ROLF SCHEFFELS

Born 1966. Member of the Board of Management since January 2004; appointed until February 2021.
After completing a traineeship as an industrial administrator at Braun AG, Dr Rolf Scheffels studied business administration at the Goethe University Frankfurt am Main, where he received his degree. His career began in 1992 with the audit firm C&L Deutsche Revision AG, Frankfurt am Main. In 1996, Dr Rolf Scheffels earned his doctorate (Dr rer. pol.) at the Goethe University. He joined Deutsche Beteiligungs AG in 1997.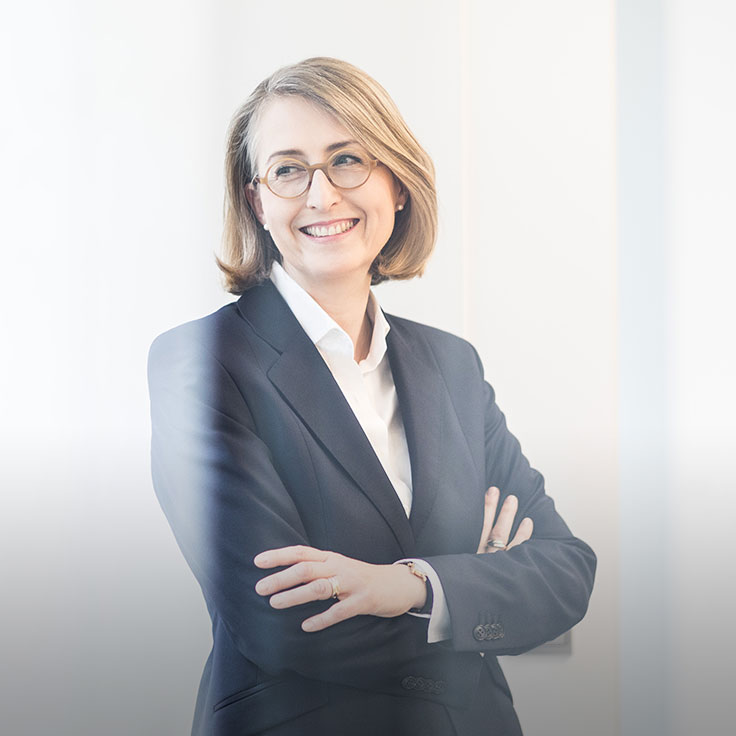 SUSANNE ZEIDLER

Born 1961. Member of the Board of Management since November 2012; appointed until October 2020.
Susanne Zeidler studied business administration at the University of Münster. She began her professional career in 1987 with an audit part­nership that specialised in mid­sized companies. She moved into the area of corporate finance at KPMG in 1990, where she was responsible, until 1999, for valuations of mid­sized and listed companies operating in various sectors. After becoming a partner in 2000, Susanne Zeidler headed the internal audit review and other back office activities at the audit firm's branch office in Frankfurt am Main. Beginning in 2005, she built the firm's activities with foundations and other non­profit organisations. In 2011, she joined the worldwide fundraising organisation Kirche in Not, where she served as director at its international headquarters.