DBAG offers a broad range of equity finance options. Two years ago, we expanded that range by adding Long-Term Investments – and Germany's SMEs have been showing strong interest.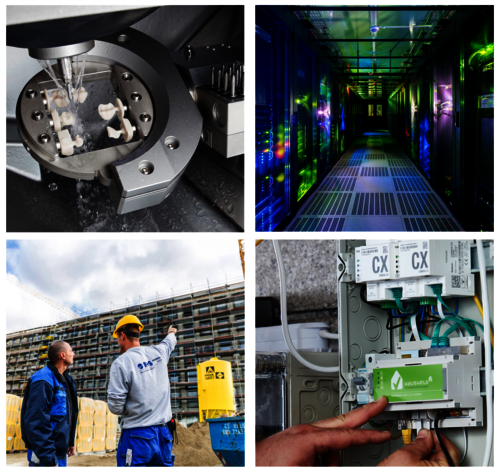 Longer holding periods, compared to buyouts
DBAG is one of the most popular partners for the German Mittelstand when it comes to equity financing. Over the past ten years, DBAG has achieved the highest market share in German mid-market MBOs, making us the market leader in this segment. A key success factor – amongst other – is the broad range of equity investment options which DBAG offers to mid-sized companies. For several years now we have noted strong interest of Mittelstand companies in longer-term commitment from their investment partner: this prompted us to add Long-Term Investments to our product range a couple of years ago. These investments are exclusively financed from DBAG's own balance sheet; unlike the limited term of DBAG funds, there are no such limits in place here. DBAG structures Long-Term Investments predominantly as minority interests, mostly in family businesses, for example if they need capital to fund the company's growth.
With equity investments of between 15 and 35 million euros and a holding period of seven years or more, we are in a position to support and develop businesses offering good growth potential over a longer period of time than is usually possible through a DBAG fund. As a prerequisite, such investments need to have a business model that benefits from structural growth in target markets which are largely independent from cyclical demand fluctuations.
Four investments in two years
DBAG's portfolio now includes four Long-Term Investments. With a total investment volume of 77 million euros (equivalent to approximately 14 per cent of the acquisition costs of all portfolio companies), the new business segment has already achieved significant size within the overall portfolio.
July 2022: DBAG's most recent investment is a minority stake in vhf. Based in Baden-Württemberg, the company develops and produces computer-controlled milling machines predominantly used by dentists and commercial dental laboratories for making dental prostheses. Besides the machinery, vhf Group also manufactures the entire control electronics, as well as the software and milling tools. "What makes this investment in the healthcare growth sector so attractive for DBAG is vhf's strong internal value creation that services a structurally and profitably growing market – especially considering the current environment", says Jannick Hunecke, member of DBAG's Board of Management.
Likewise, vhf Group has welcomed its new shareholder: "Together with DBAG, we want to go ahead with the next step in our growth", comments Frank Benzinger, CEO and co-founder. The company is looking to make a push into international markets for dental laboratory equipment, whilst preparing itself for accessing the capital markets: "As a listed company and an investment firm having extensive capital market experience, DBAG has the requisite know-how from which we can benefit as a family business", Mr Benzinger added.
Data centre operator Green Datahub is another new investment, executed in June 2022 of the past financial year. Data centres offer very predictable revenues, thanks to the long lease terms common in this sector. Moreover, demand for capacity continues to grow. Green Datahub offers co-location data centres where customers can have their servers hosted in a secure environment.
DBAG invested in R+S in May 2021. The Fulda-based company is a leading provider of technical building services. R+S is a single-source provider of electrical system construction, energy and control technology as well as heating/air conditioning and ventilation technology to municipalities, the healthcare sector, manufacturing industry and the shipbuilding industry. The repositioning of R+S will be completed in the near future. Add-on acquisitions will also contribute to the company's growth, within the framework of a buy-and-build strategy.
DBAG's very first Long-Term Investment was in Hausheld, back in September 2020. The company, based in Mönchengladbach, offers smart meter solutions for power networks. The energy turnaround in Germany (the 'Energiewende') has triggered strong demand for digitalisation solutions in energy technology. Hausheld offers measurement and control systems for power meters, linking power suppliers and consumers via an intelligent network. Potential areas of application include all electric devices for smart cities, such as electrical motors, night storage heaters, or street lighting. Hausheld is one of the few providers certified by the German Federal Office for Information Security (BSI).
Good prospects
DBAG fully intends to continue growing its portfolio of Long-Term Investments. Torsten Grede, Spokesman of the Board of Management, is satisfied with the development of the new business segment: "On top of the other equity finance solutions we offer, we can now provide a suitable investment option for those companies to whom a long-term focus is important. This is being well received in the market."