Experienced private equity professionals and young graduates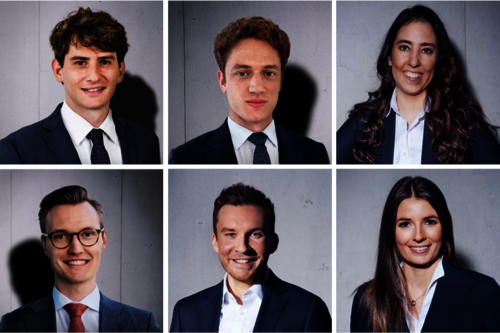 "DBAG's investment team is the key to our success", explains Jannick Hunecke, member of DBAG's Board of Management. "It ranks among the largest and the most experienced in our market, and has done for quite some time now." The investment managers identify, analyse and review investment opportunities, support the portfolio companies in the development phase, and manage the divestment process when the initiated changes have been completed and the buy-and-build strategies implemented.
DBAG had already expanded its team in 2021. A further seven colleagues have been added since the start of January. The team currently comprises 32 members – five women and 27 men. Alessandro Melini and Matteo Dagnaux complement the small team at subsidiary DBAG Italia as Associate and Analyst, respectively; DBAG Italia has been identifying and structuring investment opportunities for DBAG funds from Milan since September 2021. As a Managing Director, Andreas Krämer joined DBAG in February; he brings with him 21 years of professional experience in the financial sector, 16 of which in private equity. Before joining DBAG, Linda Sawallich (Investment Director) worked for an investment bank, where she was responsible for the M&A business of an industrial group in China. She also joined the team in February.
DBAG not only attracts experienced private equity specialists; young graduates are just as enthusiastic about DBAG. Having become acquainted with DBAG as an intern after completing his studies, Josef Stöger has subsequently joined the team as an Analyst. Jan Martin Gemmer gained his initial experience in investment banking and is now an Associate in DBAG's investment team, as is Carolin Klosterkamp, who embarked on her career with a consultancy firm three years ago.
You can find out more about the new members of DBAG's investment team here.