Economy back on the growth track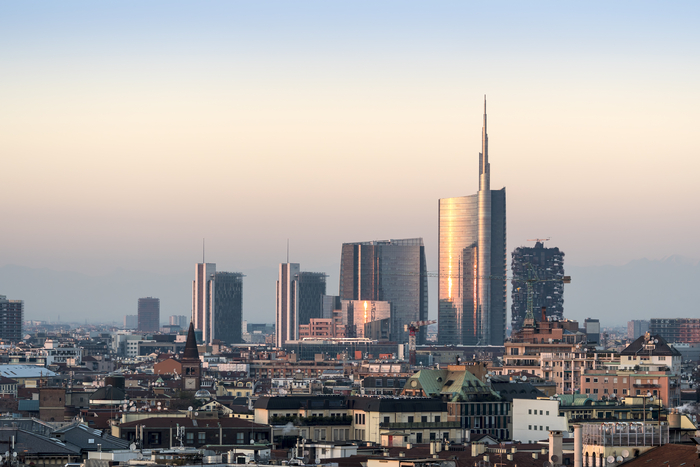 Italy will receive nearly 200 billion euros of funding from the European Union to foster post-pandemic growth. Including national programmes, it will receive a total funding of 300 billion euros until 2026 – more than any other EU country. Can that serve as a breakthrough for sustainable growth?
As all countries, the Italian economy suffered from pandemic-related effects in the past year. The country's gross domestic product fell by almost eight per cent in 2020, following a continuous upturn in the years before. However, this growth rate was below the comparable levels for Europe and the world. Italy's business landscape is dominated by numerous small and medium-sized – and mainly family-owned – enterprises. According to estimates by AIDAF – Associazione Italiana delle Aziende Familiari (Italy's association of family-owned businesses), 784,000 companies, i.e. nearly 85 per cent, are family-owned. The SMEs are mainly active in the fashion, mechanical engineering and food industries and many of them produce high-quality products. The brand "Made in Italy" has preserved its renown.
Succession solutions in family businesses are one of the drivers for changes of shareholders in Italy. In addition, many Italian companies are undercapitalised and in need of capital to finance growth or the exploration of international markets; that also applies to investments in technology or innovations.
As in Germany, this capital is being partly provided by private equity funds. A study performed by PricewaterhouseCoopers (PwC) has shown that an average of seven to eight per cent of the European buyout investment volume is attributable to Italy, making the Southern European country one of the most mature private equity markets in Europe: the sector association Invest Europe reports that annual private equity investments correspond to a five-year average of 0.36 per cent (2020) of Italian GDP. Whilst this is the same as in Germany (0.37 per cent), it is significantly below the levels seen in the United Kingdom (0.78 per cent), in the Netherlands (0.76 per cent) or in France (0.66 per cent). The differences are partly a result of the different company ownership structures in the various countries. Nonetheless, both Italy and Germany need to catch up – setting free potential for the equity DBAG and its funds have on offer.
In the past four years, the volume of private equity investments in Italy ranged between 6.5 and 9.8 billion euros, whereas investments in Germany amounted to between 11.7 and 16.6 billion euros.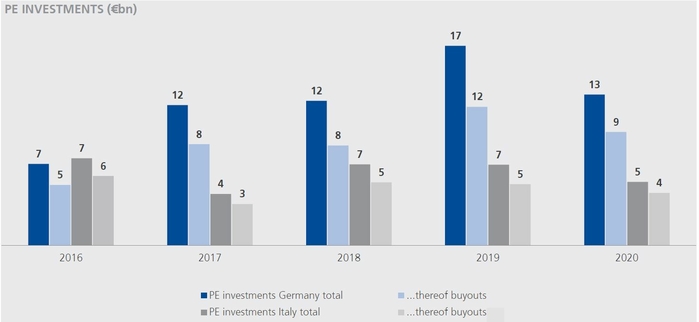 In both countries, buyout investments are far more common than venture capital and funding for growth financing. Comparing market size and number of transactions in the market segment in which DBAG is active, Italy is more than 0.6 times the size of the German market.
The most important target sectors for Italian private equity investments have included IT/communications and industrial goods; two areas in which DBAG is also active. In its current country report, the information services provider Prequin calls Italy an "emerging region" and expects an increasing number of investments going forward. DBAG's internal research also indicates increasing activities. A large number of attractive private companies is located particularly in the north of Italy, requiring external capital to achieve further growth.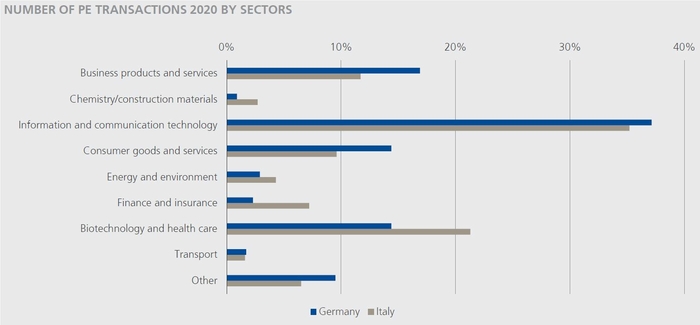 "Love it or hate it," says Giovanni Revoltella, Managing Director of the Italian subsidiary DBAG Italia s.r.l., about the Italian economy. He states that he has experienced numerous impressive entrepreneurial stories during the course of his career – despite a relatively poor infrastructure in the country. "Italians have a knack for achieving very good output with low funds," he explains, adding that they are also forced to compete with German competitors – often successfully. According to Revoltella, the Italian economy is on a path towards sustainable growth. He explains that the comprehensive EU financial aid the country is receiving due to the coronavirus pandemic is one of the reasons for this positive development ahead. All in all, nearly 300 billion euros will be provided, of which 40 billion euros are earmarked for digitalisation projects. "The current situation offers a good opportunity to enter the Italian market," Revoltella believes – and thus a perfect opportunity for DBAG.