Companies from high-growth sectors dominate the DBAG portfolio – manufacturing industry remains important
In July 2013, an article in a daily newspaper recommended the DBAG share under the heading "Industry in your securities account". DBAG as a portfolio of mid-market industrial companies – this perception was true ten years ago: at the time, 90 per cent of its portfolio value was attributable to companies from the industry and industrial technology sectors, most prominently mechanical and plant engineering, followed by automotive suppliers and industrial service providers. "Refreshingly new" was the comment from investor media just a few months after the aforementioned heading, when the investment in a company providing private tuition was announced. DBAG had previously reported about two investments in companies that were aiming to expand the broadband network and market fast internet connections.
Today, however, DBAG's portfolio is far more diversified; investments outside the industrial sector no longer turn any heads. The share of investments in industrial and IndustryTech companies in the portfolio value has halved since 2013 and has even fallen below the value of investments in the broadband/telecommunications, healthcare or IT services and software sectors as at the most recent reporting date of 31 March 2022.
In fact the share of IT services and software companies has risen further in the past months, with two new portfolio companies from this sector. Six out of the 39 portfolio companies benefit from the digitalisation wave washing over all areas of private and public life and the economy. In addition, DBAG is invested in four companies from the broadband/telecommunications sector active in creating the foundations for digitalisation to move forward.
New products in well-known sectors
The fact that DBAG is diversifying its portfolio does not mean that the Company is turning its back on sectors with which it has been familiar for decades. A good example is the investment in in-tech GmbH, made at the beginning of the year.
in-tech provides technological and organisational consulting and engineering services. The company's engineers and software developers conceive, create, test, and validate electronic components integrated into vehicles, machines and transport systems. The lion's share of revenues (90 per cent) is generated in the automotive and automotive supply industry, that is, in a sector in which DBAG can leverage experience from numerous investments with diverse business models and value creation chains. Whilst the past was all about sliding roofs, plastic equipment or clutches for gearboxes, the present is about all that is required to meet current trends such as autonomous driving, connected driving, electrification and shared mobility. These trends are driving digitalisation in the automotive industry, in part with double-digit growth rates.
The company's automotive customers value in-tech for its development services spanning five areas: electronics integration, driver assistance systems, driving dynamics, solutions for connected cars and infotainment, and electric mobility. in-tech supports manufacturers throughout the entire development process of new systems, often taking charge of the test management for entire system prototypes or vehicle series. A continuously dynamic demand for hardware, software and testing services is to be expected.
Cloudflight has been a part of the DBAG portfolio for three years. Its customers are also mainly located in the industrial sector, specifically in the areas of mechanical and plant engineering, transport, logistics and mobility. Cloudflight also supports public sector administrations and organisations. What it really comes down to is that Cloudflight is often offering its customers nothing less than a path towards making their business model future-proof. The company sees itself as a leading full-service provider for industrial digital transformation in Germany, Austria and Switzerland.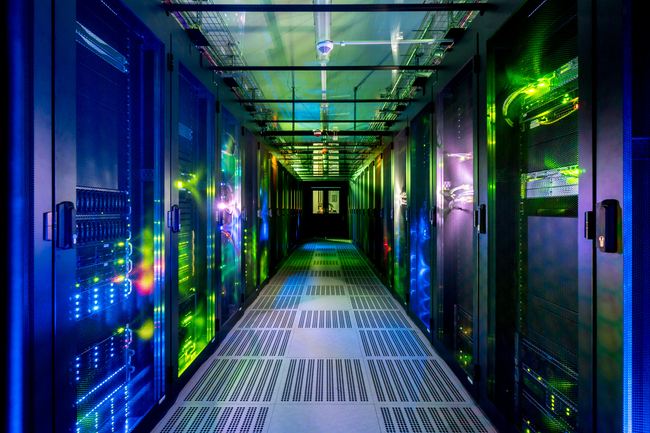 Due to increased digitalisation in more and more areas of the economy and life in general, the demand for data centre capacity is increasing enormously – it is expected to triple between 2020 and 2025 alone. The market for DBAG's investment in two data centres in Hamburg (June 2022) is therefore very attractive
Portfolio diversification – a plus for shareholders
The portfolio expansion has borne fruit for DBAG and its shareholders: in the past two years, sectors such as healthcare and IT services and software have proven far more robust than others. That holds true for the demand for their products, directly helping DBAG's investments (and thus also the valuations of such business models on the capital markets), and supports valuation.
"IT services and software are not only attractive because they profit from automation and digitalisation trends, and are less cyclical – as is the healthcare sector," says Torsten Grede, Spokesman of the Board of Management of Deutsche Beteiligungs AG (DBAG). "They also tend to have a rather small carbon footprint." In addition, companies like the Solvares Group, another software provider in DBAG's portfolio, contribute to avoiding emissions. By helping fleet operators optimise the routes of their delivery vans, trucks and workshop vans, Solvares products reduce the companies' carbon footprint and are thus absolutely en vogue.
However, the portfolio expansion and large share of companies from high-growth sectors (four out of the ten most recent investments were made in the IT services and software sector) do not mean that DBAG will refrain from investing in technology-focused companies in the industrial sector. "We continue to see good opportunities for successful investments in such companies – in particular if their products help their customers in making their processes faster, simpler and more effective," explains Mr Grede.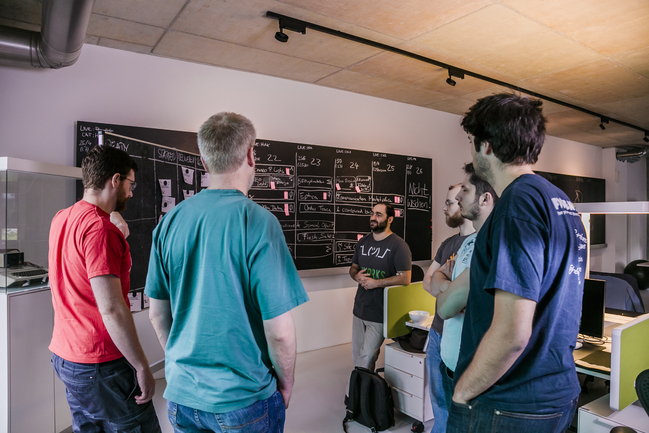 "Freiheit" literally means "freedom" – and the software engineers working at freiheit.com experience this every day. "Our company is a place to be yourself, aim high, taking care of each other and growing without limits," the software company writes on its website.