As a solution provider at the heart of engineering and software, in-tech is primarily concerned with the topics of autonomous driving, electric mobility and Industry 4.0. In particular, the megatrends in the mobility sector such as the "software-defined vehicle", autonomous driving, electrification and "shared mobility" are keeping the market busy. To serve these needs, in-tech offers a combination of engineering skills and software expertise. The latter in particular is a highly demanded field. Considering that on average ten percent of a vehicle's software originates from the OEM (original equipment manufacturer) and the rest from suppliers, one realizes the need and the resulting opportunities.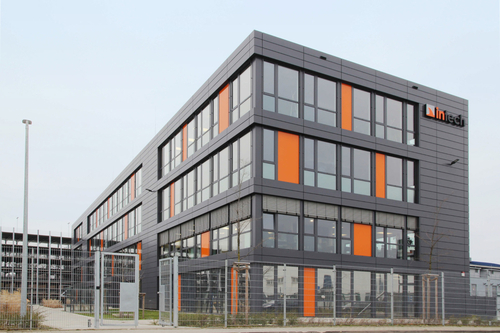 The task for in-tech is to pave the way for digitization and to help shape the digital world of tomorrow with sophisticated software solutions. And this world is becoming increasingly demanding; added to this are industry-specific differences in in-tech's target markets. This increased complexity is one of the drivers behind the network organization "in-tech.digital", which implements all software and systems engineering services with around 200 developers — from embedded development to native apps. A key advantage for in-tech customers is that this team is interdisciplinary and brings with it cross-industry and cross-national experience, which leads to a diverse portfolio of services is offered. "We live digitization, and we do it with passion. It is precisely this mindset that helps us pave the way for our customers in the digital business world. Particularly in the light of the ongoing skilled-labor shortage, it is essential to make the best possible use of skills and experience," explains Christian Wagner, Managing Partner of in-tech.
This is in particular the point at which in-tech is continuing its efforts: The company wants to further expand its positioning as a "go-to" partner for software solutions in the automotive sector. No wonder, after all, since 2019 the automotive industry has been going through what is probably the biggest transformative process since the invention of the car. The topics are connected cars, autonomous driving, smart mobility solutions such as "car sharing" and electrification, in short CASE (Connected, Autonomous, Shared, Electric).
As a strategic partner, in-tech accompanies the industry throughout the entire development process of new products and services and actively shapes the way we move from A to B tomorrow. Tomorrow's mobility is not limited to four wheels, but also includes rail transport, which is not excluded from digitalization. In order to bring digitization to the rails in the truest sense of the word here as well, in-tech is developing flexible solutions for the functional development and modernization of rail vehicles.
And in order to also make production, for example of trains and cars, and other sophisticated machines and industrial goods as efficient as possible, in-tech implements individual smart industry solutions. Among other things, these support customers in minimizing downtimes and reducing scrap rates. in-tech goes one step further, however, and also serves the field of "remote/predictive maintenance". One of the solutions from this area is the easymon app, which makes it feasible to access machine data in real time, thus, it is possible to conveniently determine from a mobile device whether manual intervention is necessary, on-site appointments can be better coordinated and hence efficiency increases as well as cost savings can be realized. For this purpose, easymon accesses the so-called "Automation-Device-Specification (ADS) interface". Data points that are to be monitored can be defined via the interface. In addition, criteria for notification can be determined, which are played out accordingly via a mobile end device.
To further expand its positioning and strategically develop its service portfolio, the company acquired Ruetz Systems Solutions, a service provider for engineering services, test laboratory solutions and -expertise in all aspects of automotive data transmission. In addition, in-tech has recently acquired ProIT, a provider of software solutions for the automotive industry. The acquisition complements in-tech's service portfolio in the areas of software development and testing of software in virtual environments.