DBAG's portfolio company acquires TenCate Outdoor Fabrics
Complementary expansion of the product portfolio, offering potential synergies
17 add-on acquisitions in DBAG's portfolio within the course of a year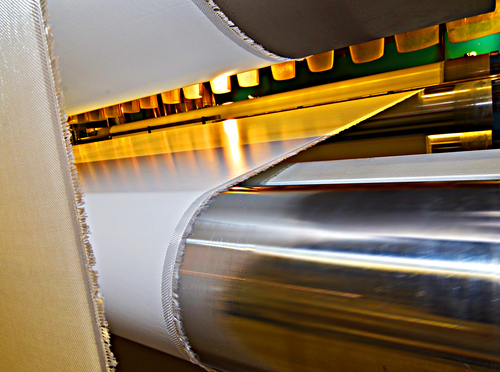 Heytex Bramsche GmbH ("Heytex"), a portfolio company of DBAG Fund V, acquires TenCate Outdoor Fabrics BV ("TenCate"), continuing its consolidation strategy in the market for technical textiles. Like Heytex, the Dutch target company produces specialist fabrics, and will extend Heytex's portfolio by additional applications. Heytex will finance the acquisition from its own funds. The seller is Dutch Royal TenCate Group, which will focus on its core activities. The sale was closed yesterday; the parties have agreed not to disclose details of the purchase price. The acquisition of TenCate was one of several transaction opportunities which Heytex is currently exploring.
DBAG Fund V invested in Heytex within the scope of a management buyout (MBO) in December 2012. DBAG co-invested 6.5 million euros, thereby holding a 17 per cent stake in Heytex. The current transaction is the 17th acquisition structured and closed by a DBAG portfolio company over the course of the past twelve months (August 2020 to July 2021). The goal of such acquisitions is to accelerate development of the respective portfolio companies – for example, by broadening the product offer and regional coverage, or through market consolidation.
This also holds true in this case: TenCate (www. tencateoutdoorfabrics.com/de/) is a leading producer of specialised outdoor fabrics used in the European leisure tent and sun awnings market. The company, which looks back on a long-standing history, employs 80 staff at its production site in Nijverdal (Netherlands), generating annual revenues of around 20 million euros. TenCate's business is built on a solid brand and supported by a broad range of technological skills and long-standing customer relationships.
Heytex projects revenues in excess of 100 million euros this year; the company is one of the leading suppliers of high-quality, functional textiles – including for the tarpaulin and tent markets, digital printing, exhibition stand construction, environmental and flexible storage solutions, as well as various industrial and leisure markets. Heytex maintains production sites in Germany, the United States, and China. The company entered the US market in 2015, with the acquisition of BondCote Corporation (now Heytex USA, Inc.). In the following years, Heytex has significantly improved quality and output through major investment in production capacity, including a five-metre coating plant at its Bramsche site in Germany. In fact, Heytex was able to even slightly enhance its profitability during the COVID-19 pandemic, thanks to its broad application portfolio. Now the focus is back on organic and inorganic growth, in order to secure Heytex Group's competitiveness going forward.
"With this acquisition, we are strengthening our base with specialised technological expertise, completing our product portfolio", said Hans-Dieter Kohake, Chairman of the Heytex Management Board today. He added: "The acquisition will leverage efficiency gains through synergies in procurement and sales."
Rob Verver, Managing Director of TenCate Outdoor Fabrics, added: "The support by Heytex will further strengthen our expertise. Our customers and staff will all benefit from this strategic decision to become part of a larger platform for technical textiles."