New office location at the end of the year: Space for more employees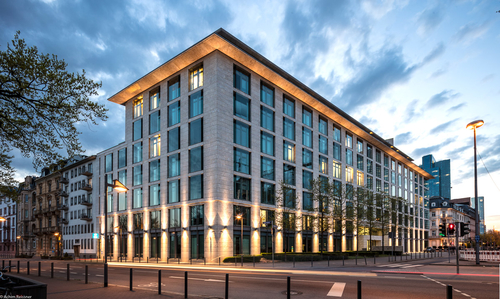 The employees of Deutsche Beteiligungs AG (DBAG) will move to a new office location at the end of the year. DBAG has rented around 3,500 square metres of office space in the building at Untermainanlage 1 in Frankfurt/Main; it will use the three top floors there. The building was erected in 2004 and belongs to Bankhaus Metzler, which now also has its headquarters there. Currently, the floors rented by DBAG are being modernised and converted for the needs of the private equity company.
"We will get a modern tailor-made suit there, which will leave us room for further growth," says Torsten Grede, spokesman of DBAG's Board of Management. DBAG has been using the previous location at Börsenstrasse 1 since May 2011. Since then, business and the number of employees have grown significantly. In the meantime, 81 employees work for DBAG in Frankfurt, compared to 53 eleven years ago. The assets under management or advisory have tripled to 2.5 billion euros during this time.