Level 20 is dedicated to promoting women in private equity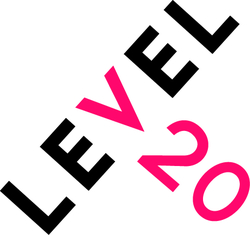 Dorothee Klein, Head of Human Resources at DBAG, is all smiles. "Three women have joined our investment team over the past twelve months." Following these additions, DBAG's investment team of 32 managers includes five female professionals representing a share of approximately 16 per cent. The efforts of the past years are starting to bear fruit: at events held at universities and other higher educational institutions, DBAG directly approaches young women in particular, to dispel prejudices held against the financial services sector. Dorothee Klein says: "There are often more women than men among the top graduates. To date, however, many women prefer to opt for other sectors. We're always looking for the best, so we can't do without this talent."
She observes that "women often have different priorities than men – even if they are just as competitive. They don't want to step into a minefield, but prefer to know beforehand what they are getting involved in." That's why women who apply for a job at DBAG get to know the benefits of their potential employer in a personal meeting, to gain an idea of the team spirit among employees or the work/life balance.
From intern to partner
In many areas, improvements have become visible: in the internship programme, the share of women even doubled recently. Particular attention was paid to career development. Here, the objective is to retain female interns and turn them into employees – or maybe, in the years ahead, even partners. After all, DBAG aims for a higher female percentage of its staff, right up to the top management level. "This is one of the reasons why we support the Level 20 initiative founded in 2015 in UK, which renders outstanding services to women in the European private equity sector." The non-profit organisation is targeting a female quota of at least 20 per cent in senior positions within the sector. To this end, Level 20 organises numerous networking meetings and coaching sessions. The organisation now has more than 2,500 members, and more than 80 private equity companies support Level 20 as sponsors.
Diversity is increasing not only at DBAG, but across the entire sector. According to a Level 20 market survey conducted among senior investment managers, the share of women has risen from six per cent in 2018 to ten per cent (as at March 2021). With Level 20's networking and coaching activities, chances are good that the 20 per cent target will be achieved in the foreseeable future. "Male networks have existed in the sector for a long time. Thanks to Level 20, women now too have the structures to exchange experience, learn from best practice cases, and just to draw reassurance: 'It's not just me'", says Klein, who is one of two women among 19 Managing Directors at the first management level below the Board of Management at DBAG. DBAG is promoting the coaching approach as well, even though according to Klein, this "is not limited to women coaching women." One of her female colleagues is coached by a male senior partner, for example. This means a mutual change of perspective, which in turn strengthens mutual understanding.
Investors expect diversity
There are plenty of reasons for private equity companies to become more diverse: especially young employees value diverse teams, but regulators are becoming increasingly aware of diversity issues as well. Above all, limited partners (LPs) also pay attention to diversity in fund companies. It is becoming apparent that some of them will limit their investments to companies that meet certain diversity requirements. Likewise, founders and managers of attractive companies expect their financial investors to reflect their values as well as sustainability and diversity requirements. Simply put: private equity companies that do not strive for diversity will be left empty-handed with regard to talent, investors and investment opportunities at the same time.
An increased share of women in the European private equity sector will therefore benefit everyone involved. After all, studies have shown that 'diverse' companies frequently outperform their peers. However, and this is also scientifically proven, this is only the case for companies that are serious about this issue and that do not put diversity above quality in their employee selection. "Be it for men or women – our selection procedure is always identical. And whoever doesn't pass this procedure is not suitable for DBAG," explains Klein. "Diversity is very important to us, but it can never compensate for qualification."