Acquisitions being a key value lever for several portfolio companies / 17 acquisitions closed since the start of the financial year
Acquisitions expand the range of products and services, the regional coverage and technological capabilities, but they also diversify the customer base. This may reduce dependence upon individual customer industries in some cases, but it almost always supports organic growth. Acquisitions can also help consolidate markets – and thus improve a company's competitive position.
This is why they are a key element of the development strategy for many companies in Deutsche Beteiligungs AG's portfolio. In the first eight months of the current financial year alone, 17 such transactions were closed, while another six were agreed upon – meaning that almost one third of the current 39 investments made one or more acquisitions. In some cases, such transactions are producing landmark changes, for example at Dieter Braun or Cloudflight, or at Dantherm, which was acquired by DBAG Fund VIII in November 2021.
Dieter Braun broadens its position by acquiring Assmann WSW components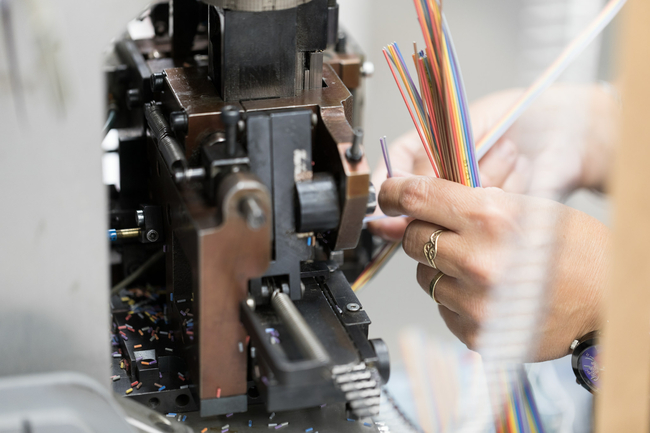 Dieter Braun GmbH, a cable manufacturing specialist and solutions provider, is about to make a decisive step forward: the company's holding company is acquiring Assmann WSW components GmbH to broaden its position – in terms of product range, competences and regional footprint. To date, most of the Group's customers are from the automotive industry, with the cables being used in electrical modules, e.g. in the switches of multi-function steering wheels, or connecting such modules with the vehicle's main wiring harness. Through the acquisition, which was agreed upon mid-June (and is scheduled to be closed in July), the Group will add connectors and heat sinks to its product range, thereby broadening its customer base since Assmann WSW is a system supplier and almost exclusively serves industrial customers outside the automotive industry. Assmann WSW will also bring the know-how to develop customer-specific applications for small-scale production. While Braun has so far not specifically targeted the North American market, Assmann WSW is well positioned in the US, where it benefits from its own sales and distributor network and generates almost a third of its revenues. In 2021, Braun – a portfolio company of DBAG Fund VI – achieved revenues of 79 million euros; Assmann will now contribute another 22 million.
"Through the acquisition, Braun will significantly broaden and strengthen its position by diversifying its sales market beyond the automotive industry," says Andreas Brand, Spokesman of the Braun Management Board, adding: "Further growth opportunities will arise, since we will be able to offer products from our Mexican production site to our new partner's existing customers, and can thus meet the demand for local production."
Three strategic acquisitions: Cloudflight to become leading provider for industrial digital transformation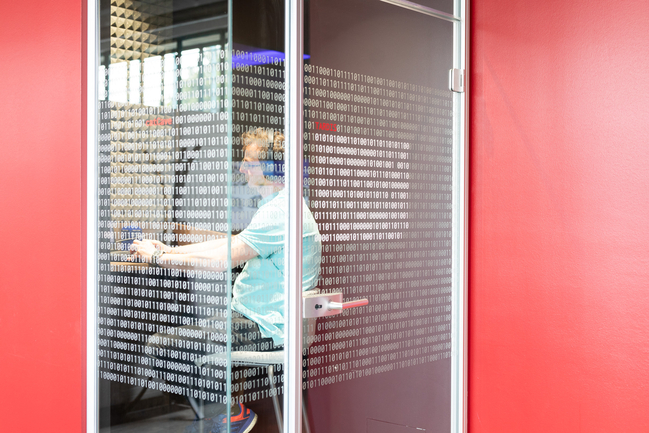 The way ahead was clear: in 2019, DBAG Fund VII, advised by DBAG, formed Cloudflight from the software specialist Catalysts and the IT research and consulting firm Crisp Research, which specialised in cloud computing, as part of a management buy-out – and explicitly as a holding company with the built-in ability to make acquisitions. Three such transactions were completed in the first half of the current financial year, helping Cloudflight to make a crucial strategic step forward. The company has now become a leading full-service provider for industrial digital transformation in Germany, Austria and Switzerland: the goal is to establish a European champion together with other complementary companies.
The three strategic mergers – with macio, Cognostics and Divante – have formed a company that now counts more than 950 employees. In 2021, Cloudflight's revenues amounted to approximately 43 million euros. In the current financial year, the company, including its three acquisitions, intends to generate more than twice that amount – also thanks to its consistently strong organic growth, which had amounted to more than 30 per cent in 2021 for Cloudflight and the three new Group members – at "above-average profit margins", as the Group reported in May.
And the story is set to continue: "Our most recent M&A activities were just the beginning. We are looking for companies that are a cultural fit and want to embark on the journey with us to complete our end-to-end portfolio. These companies will share our values, objectives, and visions to provide customers a true value-add and a competitive advantage thanks to digital solutions," explains Christoph Oberhaus, CFO at Cloudflight.
Dantherm: Broader product range, greater geographical coverage and additional distribution channel after Trotec acquisition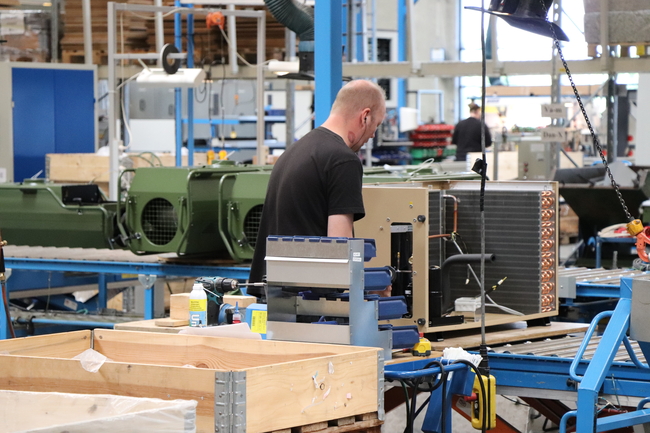 The opportunity to achieve a leading position in Europe via inorganic growth is a central element of the value appreciation strategy for the management buy-out of Dantherm Group, a company in DBAG Fund VIII's portfolio. A first step in this direction was taken only a few months after the start of the investment: in May 2022, Dantherm Group acquired Trotec GmbH. Both companies will now operate together. The transaction will expand the regional market coverage and product range, as well as adding an increasingly important sales channel.
Dantherm and Trotec develop, produce and distribute mobile and fixed dehumidification, cooling, heating and ventilation equipment, as well as air filters, which are used in industry, trade and by private customers. Whereas Dantherm supplies primarily business customers, Trotec's private customer business accounts for nearly one-third of the company's revenues. With a successful multilingual online portal, the acquisition extends sales opportunities for Dantherm, whose business is conducted largely through wholesalers and other stationary forms of distribution.
Together, both companies generate sales of approximately 360 million euros, employing 950 staff. And they are active on the very attractive market for mobile and fixed air-conditioning equipment, which is growing by between four and six per cent annually, thus outpacing GDP growth as a whole. Climate change and the wellness trend, as well as stricter regulations for more efficient energy use, drive market growth.
"Dantherm and Trotec are a perfect fit," Dantherm CEO Bjarke Brøns commented on the transaction. "The merger offers considerable opportunities, in light of the different market channels, broad product range, the technology platform, and synergies in the combined supply chain." He further said: "And we see great growth opportunities – organically in our business and inorganically in the implementation of our acquisition strategy."
+++ BTV Multimedia (DBAG ECF III), an equipment and service provider for broadband communications, is acquiring Austria's STW Spleisstechnik West GmbH to strengthen its market position in Austria and Southern Germany. The transaction is scheduled to be completed in July.
+++ Technological solutions provider in-tech (DBAG Fund VIII) is strengthening its Connected Services portfolio, acquiring data communications expert Ruetz System Solutions. [Read more]
+++ netzkontor (DBAG ECF II) is the holding company of a group of companies offering services for the telecommunications industry. With four acquisitions, two of which will be completed in the coming weeks, the Group will reinforce its position in certain regional markets, strengthen important customer relationships and secure further capacity.
+++ Healthcare platform operasan (DBAG Fund VII) is continuing its buy-and-build strategy: it completed the acquisition of a medical service centre in Herne for the treatment of dialysis patients in February, and agreed upon an investment in a medical service centre in Leipzig in March. The Group now treats around 1,000 patients.
+++ Electronic manufacturing services (EMS) provider Sero (DBAG Fund VII) is expanding its international footprint to the American continent: the acquisition of the entire share capital of Syncron EMS LLC (Palm Bay, Florida) will offer important competitive advantages, especially for Sero's customers in the automotive industry. [Read more]
+++ Expanding its position as a European champion for resources optimisation: with the acquisition of Opheo Solutions GmbH, Solvares Group (DBAG ECF III) is expanding its portfolio to include solutions for truck dispatching and route optimisation in the transport sector. [Read more] In addition, the software provider has made another acquisition to reinforce its sales position in the UK.
+++ vitronet Group (DBAG ECF I), a leading service provider for fibre optic and energy infrastructure expansion in Germany, will obtain its first location in Southwest Germany by acquiring Kabel & Tiefbau GmbH. This transaction was preceded by three other acquisitions since 1 October 2021, which have helped to build the capacities a growth market requires. [Read more]