Manufacturer of metal applications in the luxury goods industry
Established position in a resilient end market
Continuation of buy-and-build strategy
Offering highest level of service to the growing upper-end market
Investment by DBAG

€14.6mn
Management Buyout


Majority investment of DBAG Fund VIII
Three companies operate under the umbrella of MTW Holding, complementing each other in terms of product range and customer relations: Metalworks, Mengoni & Nassini and FGF. The Group designs and produces high-quality metal accessories for luxury fashion brands. Typical products include belt buckles, clasps or fittings for handbags, shoes and clothing, as well as jewelry or emblems of almost all major iconic luxury brands. These products are made of metals such as brass, zamak or steel as well as plastic. Crucial to the company's success is its ability to turn customers' design ideas into a marketable products of highest quality in a matter of days. Proximity to Italian and French high-end fashion brands, which are highly dependant on innovation and creativity of their suppliers, also plays a major role.
The Group employs 250 people at its sites near Bergamo and Florence; a sales office was recently opened in Paris to deepen relations with French luxury goods brands. The Group serves an end market that has grown globally by an average of six percent over the past 25 years.
We will support the management's buy-and-build strategy and thus expand the Group's strong market position.
Giovanni Revoltella
Managing Director DBAG Italia
market growth worldwide over the past 25 years
Potential for development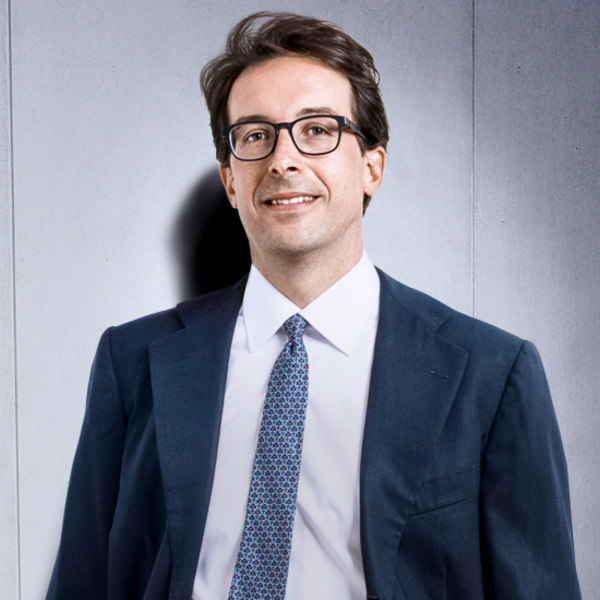 Giovanni Revoltella
Giovanni Revoltella leads DBAG Italia as Managing Director since 2021.
He has 19 years of experience in private equity. He started his career at Lehman Brothers M&A in London and subsequently worked as an investor at Argan Capital, Italy1 Investment SPAC and Capvis.
Giovanni Revoltella obtained a degree in economics from Bocconi University, Milan, and also studied at the University of Cologne.
Current portfolio companies
MTWH
Former portfolio companies