IT services company with a broad range of services
Well positioned in a growing market
Investment by DBAG
DBAG FUND VII

€27.9mn
Management Buyout


Majority investment of DBAG Fund VII
Hamburg-based akquinet was founded in 2002 and has since developed into a group offering a broad portfolio of IT services through a combination of organic growth and company acquisitions. The company specialises in the implementation of ERP systems (SAP and Microsoft) and the customised development of software solutions. akquinet can draw on many years of experience, especially in the health and social welfare sectors, as well as in mechanical and plant engineering, the public sector, and logistics. In addition, the company also provides IT systems outsourcing to businesses of all sizes, in its high-performance data centres. akquinet ensures that the appropriate interfaces are in place, and that the highest levels of security are maintained. For mid-sized companies, installation, operation and maintenance of IT systems are offered, in addition to infrastructure. akquinet can therefore provide its customers with an end-to-end solution for virtually all their IT and IT-related needs. A substantial proportion of akquinet's customers have long-term commitments with the company.
akquinet employs 950 people, mainly in Hamburg, but also at 20 other locations in Germany and Austria. The company plans to increase staff numbers at each of its sites. In 2006, akquinet set up a not-for-profit limited company together with Evangelische Stiftung Alsterdorf and since then has employed 36 people with a disability at the company. In 2019, the company received the Hamburg Senate's Inclusion Award for its outstanding commitment.
The good customer loyalty based on long-term contracts contributes to the attractiveness of this participation.
Christoph Grossekämper
Managing Director
growth in the market for IT services p.a.
Potential for development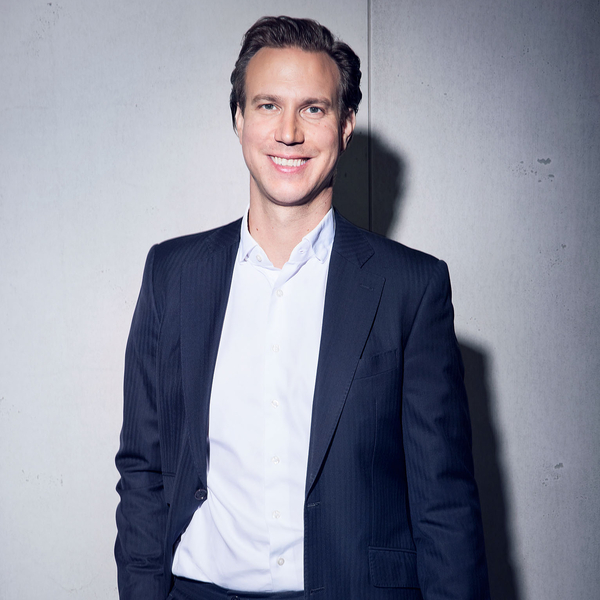 Christoph Grossekämper
Christoph Grossekämper joined Deutsche Beteiligungs AG in 2020.
He began his professional career in the M&A department of Deutsche Bank in Frankfurt/Main, where he worked from 2007 to 2009. Afterwards he was part of the enterprise improvement practice of Roland Berger and AlixPartners till 2016. There he advised on numerous projects in various industries with a focus on the German Mittelstand and corporate carve-outs. In 2016 he joined a stock listed industrial holding in Germany. Christoph Grossekämper was leading the M&A team and was responsible for various transactions in the GSA region with a focus on the Mittelstand and corporate carve-outs. He has six years of experience in private equity.
Christoph Grossekämper holds a Bachelor of Arts in Finance from Maastricht University and a Master of Science from CASS Business School, London. He also studied at Bocconi University, Milan.