The forests in and around Frankfurt/Main are in a bad condition. Increasing temperatures and long periods of aridity have been negatively impacting the trees. According to a latest report of the local government, one out of 10 trees is seriously damaged.
A couple of months ago, we have decided to participate in reforestation work in the Hessian state forest as part of the "Our Forest" reforestation campaign. We will finance the reforestation of 6,000 trees. A climate-robust mixed forest of noble trees will be planted on an area of around 4.5 hectares in the Maibach district of the Weilrod forestry office in the Taunus. In this way, we are creating a carbon sink for the future: when this area has grown up in around 30 years, around 45 tonnes of CO2 can be stored there annually through the corresponding increase in wood.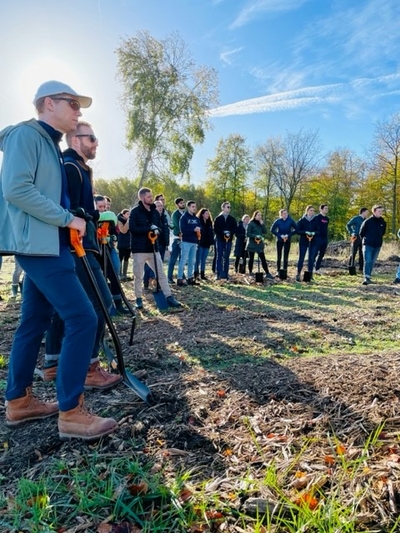 The project aims to help accelerate the development of a climate-stable forest. "We liked the idea to act locally, but also the longterm approach and the organic growth prospects we found naturally appealing", says Torsten Grede, Spokesman of the Board of Management of DBAG. In November the DBAG team planted around 500 trees, bushes and shrubs in the Taunus.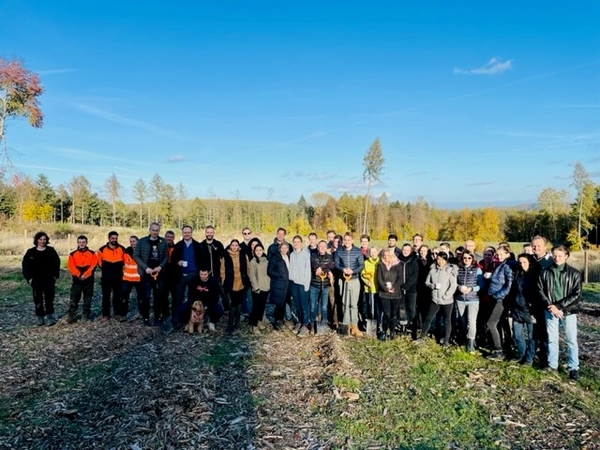 Thanks to all colleagues involved!